4 Common Errors On Credit Reports – Check Yours!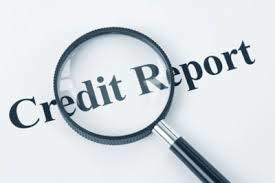 Credit report mistakes happen more often than you may think. Nearly a quarter of Americans say they've discovered problems with their credit reports and found errors that could affect their ability to get credit or a better interest rate. If you already have a copy of your credit report, this article will outline some of the most common errors on credit reports.
If you haven't gotten your credit reports yet, here's how to get a copy of your credit report using our free forms!
Outdated or Incorrect Personal Information
Each of the major credit reports contains a section for personal information that can be used to identify you. This information includes
Name
Address
Former addresses
Phone Numbers
Social Security Number
Date of Birth
Employer
Depending on which report you are looking at, this section may include more or less information. The most important thing is that the information in this section is accurate and current!
When reviewing your credit reports from each of the three major credit bureaus, compare your information. Make sure your name is spelled correctly and the right middle initial is used.
Update your information if you've recently moved or have had your name changed. If you're getting divorced, remove your name from any joint accounts so you won't be liable for future debts and check your credit report after you're divorced to make sure no new debts from your ex are added to your record.
Check for correct address and phone numbers. Review your employment information and Social Security number.
Incorrect or outdated information in this section can lead to credit denials, identity theft, and being locked out of your own report. So pay attention to the details.
You can find instructions on disputing "reaged" accounts here. Or, if you need the help of a credit report attorney, you can call us for help at (888) 400-CREDIT | (888) 400-2733 or send us a message through this web site.
Duplicate Accounts
One of the most common credit report errors is the duplicate appearance of the same account. Each of the accounts on your credit report should appear only once as active and with a balance. If a creditor or debt collector transfers your account, they should mark the account as having been transferred and reflect a zero ($0.00) current balance for the account. When reviewing your report,
Check to make sure that you recognize each company that claims to have held the debt.
Make sure you recognize each account and mark those that have been transferred.
Verify that only the current holder of the account is reporting the current balance of the account and past holders have zeroed their balance.
Make sure that any prior holders of the account show the status as having been transferred.
You can find more information about duplicate accounts in our practice areas. Or, if you need the help reading your report or identifying duplicate entries on your credit reports, you can call us for help at (888) 400-CREDIT | (888) 400-2733 or send us a message through this web site.
Accounts You Don't Recognize
One of the most damaging types of errors on a credit report is the appearance of accounts that the consumer does not recognize. Unfamiliar accounts can be a sign of an identity theft or a mixed credit file.
Review your reports for unfamiliar accounts. Unfamiliar accounts are not necessarily to product of fraud, but are something that requires additional investigation.

For each unfamiliar account, check with any people who lives at the same address and find out if the account belongs to them.

If the account belongs to someone you know, dispute the account and provide the name of the true account holder. If possible, include a statement from the account holder that the account belongs to them. If the account doesn't belong to you or anyone you know, reach out to the creditor and ask for copies of all the account information. Once you receive that information, you can use the new documents to dispute the information with the credit bureaus.

If you believe fraudulent activity has been involved in errors made on your report, consult and attorney to see what legal remedies may be available.
If you need help getting account information from creditors or would like help with your credit report dispute, you can call our office at (888) 400-CREDIT or simply send us an email through this site. If you prefer, you can visit our resource page for credit report request letters and sample disputes
Old Accounts
The Fair Credit Reporting Act (known as the FCRA) limits the age of information that can appear in your credit report. With only a few exceptions, the FCRA prohibits credit reporting agencies from publishing derogatory account information that is more that seven years past the date of first delinquency.
Many debt collectors and less reputable creditors manipulate the date of first delinquency to illegally extend the time that accounts stay on consumers' reports. This practice -- known as "reaging" -- can lead to an artificially depressed credit score.
In reviewing your credit reports, check each account for the date of first delinquency. If the same debt appears on all your reports (Experian, Equifax, Trans Union, and Innovis) make sure that these dates match and comport with your records. If the date on any of these reports is false, you should dispute that information.
You can find instructions on disputing "reaged" accounts here. Or, if you need the help of a credit report attorney, you can call us for help at (888) 400-CREDIT | (888) 400-2733 or send us a message through this web site.
What Additional Resources Are Available?
Common Cases
You may have a case under the Fair Credit Reporting Act if you notice the following things on your background report:
Fraudulent identity theft accounts on your credit credit report.
Someone else's Information on your credit report.
Paid accounts still showing a balance due.
Reporting your accounts in good standing as charged off or in collections.
Discharged debts still reporting as owed.
Paid tax lies showing as still owed.
Derogatory accounts more than 7 years old still on your report.
Previously deleted accounts that have been reinserted on your report.
Duplicate reporting of the same account.
If you would like help with one of these problems, call (888) 400-CREDIT | (888) 400-2733 or contact us through this site.
How Much Are Your Fees?
We only charge a fee if we are able to recover for you, and The Fair Credit Reporting Act requires the other side to pay your attorney's fees if you win. You pay nothing up front and we take our fee from the other side.
Follow Up and Monitoring
After your case is done, we will help you to regularly check and monitor your background checks with free annual reviews of your background checks and credit reports to insure that you stay free of false conviction information.
Work with a Credit Report Attorney
If you have been the subject of an inaccurate credit report, you may have be able to seek a correction and compensation for any harm. Our firm can help. For more than 25 years, the attorneys of Lyngklip & Associates have represented victims of bogus credit reports credit reports and been a resource for Michigan consumers who need the help of an experienced lawyer.
To learn more or to schedule a free initial consultation with a credit report lawyer, contact our law firm today or call (888) 400-CREDIT | (888) 400-2733 or contact us through this site. In Michigan, you can reach our office at (248) 208-8864.